Perfect for new comers to yoga, this beginner's class will allow each student to practice at a slower pace and to receive individualized attention. Each class focuses on the foundations of various yoga poses and yogic philosophies. Level 1
This class is a strong vinyasa flow. Similar to power yoga without the intense heat, FLOW will help you to burn calories, strengthen your body, and detox impurities through sweat. Level 2
This class is a slow flow. Still a vinyasa, CHILL will keep you moving, but with rhythmic movements that feel like a mix between taichi and yoga. Perfect for All Levels.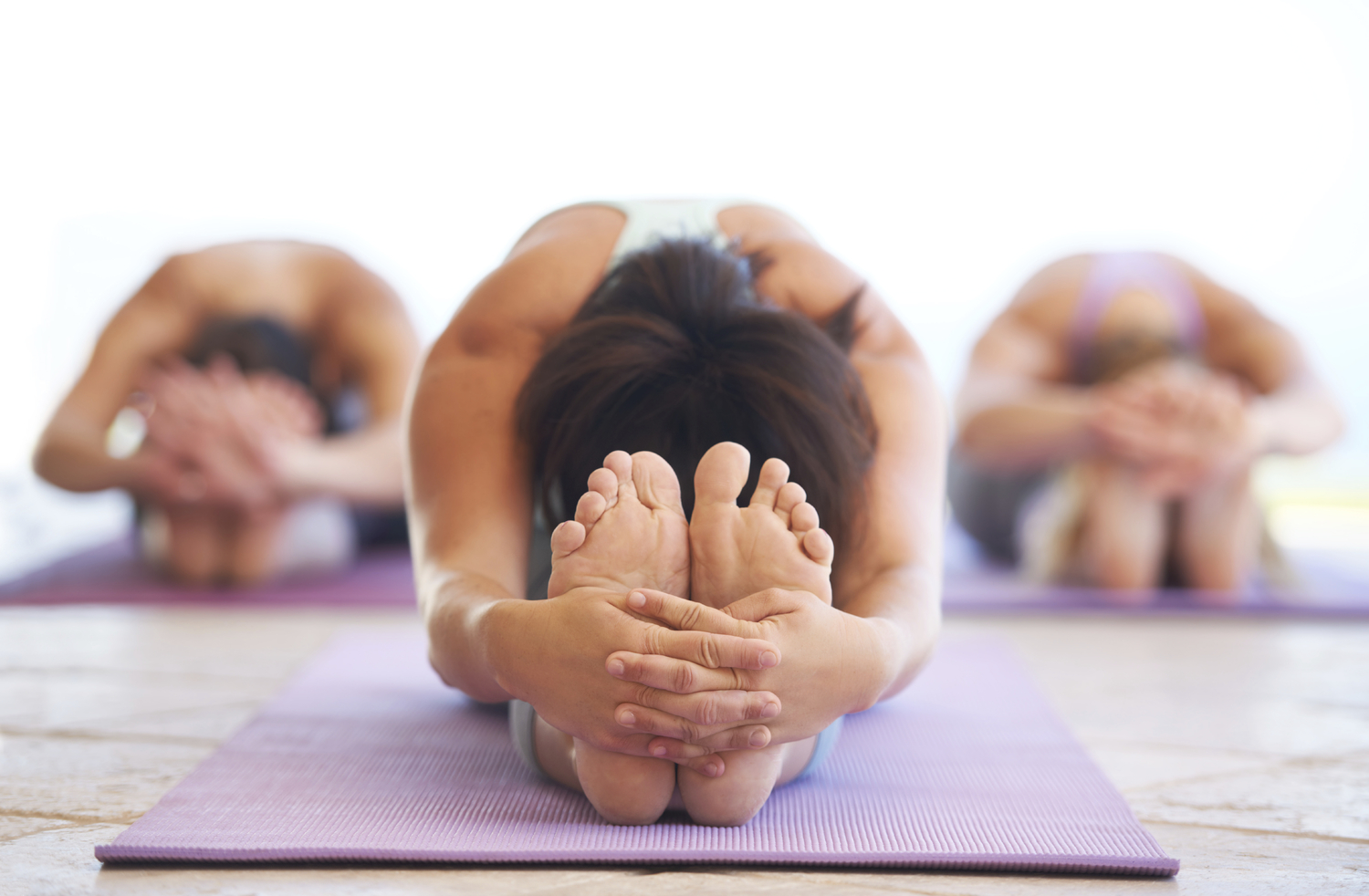 This restorative Yin class is the perfect supplement for runners, athletes, and body builders. ZEN is a relaxing way to relieve tight muscles, increase flexibility, and produce long, lean muscles. All Levels
Our SUNDAY BRUNCH is a soothing mix of CHILL and STRETCH. This 90 min class offers you a gentle flow with plenty of time for hip-openers and breath work. Come for the sweat, stay for the Savasana. All levels.
Join us every Sunday evening for this 60 minute class as you stretch and move to the sounds of your favorite Christian songs, Gospel music, and gorgeous instrumental hymns. Flow in the Spirit with FAITH! All levels.
This PARENT & ME class is open to children (birth to 3 yrs) and ANY care-giver. This class is especially designed to foster nurturing interaction between young children and their caring adult. Fun, playful, and relaxing, your child will sleep very peacefully after this class!
This fun and energetic yoga class targets the needs of our 4-10 year olds. We use recognizable music and playful themes and interactions to grow our children's knowledge and love of yoga.
This class embraces the needs of our 60+ students who have specific needs. A slower class that eases each student from one movement to the next. Chairs are available for this class for those who would prefer it. All Levels
We're so excited to offer prenatal yoga at our studio. While all of our teachers are trained to modify most of our classes for pregnant women, this class is specially designed to support the growing needs of pregnant yogis during all 3 trimesters. We'll keep the body moving gently, practice relaxation techniques & breaths, and practice breaths and movements that support the birthing process.
For students between the ages of 11-15, this class allows older kids the opportunity to hang out with other teens, listen to cool music, and get their stretch on. All Levels
This class is a guided 30 minute mindfulness meditation session. We often get so caught up in our daily routines that we forget to take the time to pause, connect, reflect, heal, dream and grow. This class will lead you to the door of limitless possibility within. All Levels
This ancient healing art is used to transfer Rei (Universal Life) Ki (Energy) to bring awareness and balance to one's energy field and spirit. These sessions last about 30 minutes and can utilize gentle touch or no touch at all, depending on your comfort level.
PRIVATE SESSIONS WITH AUTUMN
Come and experience a specialized class completely tailored to your wants and needs. This beautiful, suburban studio is set in a 40 year old cedar solarium with gorgeous views of nature and natural light pouring in from 25 windows. Lined with deliciously soft, thick, wool carpeting, this studio is perfectly suited for individual or small group sessions of yoga, Reiki, meditation, medium readings. Please contact us for an initial consultation and to set up an appointment today!
YOGA
60 min
$50 for one hour ($25 extra per person up to 5 people total)
MEDITATION
30 - 60 min sessions
$15 per half-hour ($10 extra per person up to 5 people total)
CONNECT (meditation & reiki)
60 min
$40 per person (up to 2 people)
RELEASE (yoga, meditation & reiki)
90 min
$65 per person (up to 3 people)
UNWIND (yoga & reiki)
60 min
$50 per person (up to 2 people)
GROUP MEDIUMSHIP
120 min
$60 per person (4 -10 people per session)
PRIVATE SESSIONS WITH SHELBY
Shelby is a certified RYT Yoga instructor and has been offering private yoga lessons for three years. Her talented ear for music ensures that each class will be artisically and beautifully paired with an amazing sountrack. Her private classes can be conveniently booked right at Breathe Yoga studios.
Vinyasa Yoga Class
60 mins
$50 for one hour ($25 extra per person up to 5 people total)
Runner's Yoga Class
60 mins
$50 for one hour ($25 extra per person up to 5 people total)